If this was a perfect world, we would all be able to travel in private jets. We wouldn't have to wait in security-check lines or ride the parking lot shuttle. We wouldn't have to endure chatty, nosey row-mates or kids who persistently kick the backs of our seats. We wouldn't even have to deal with lost luggage issues! But, alas, it's not a perfect world, and few business travelers are privileged to the luxury of private jet travel.

For those who have to go the commercial route — those who also have to mind a budget — there are ways to make your air travel more pleasant and less expensive:
Use the Internet. Business travel websites such as Egencia and BCD Travel offer low-cost alternatives to full-service travel agencies. Travel sites like Priceline.com and Hotwire.com, which have traditionally catered to the consumer market, also offer deals that business travelers can utilize.

Take advantage of corporate rewards credit cards that offer airline miles or hotel stays. If you spend a lot of money on your corporate cards anyway, or if you could, consider getting a card with a rewards program that will reward you with airline miles or hotel stays. There are also a number of credit cards that feature extra points when you spend on certain airlines and hotels. Websites such as CardWeb.com list the different types of rewards credit cards that are available.

Take advantage of frequent flier miles. If you travel often on a particular airline, sign up for the airline's frequent flier programs. You'll earn rewards flights more quickly if you try to book most of your trips with the same airline. The FrequentFlier.com website offers more information on airlines' frequent flier programs.

Pack light. Unless you're going to be traveling for a while, it's best to avoid checking bags. But you'll want a carry-on that not only fits into the overhead compartment, but is also easy to traverse the airport terminal with, hoist in and out of taxi cab trunks, and — at the same time — fits all the essentials. Fortunately, luggage manufacturers offer a wide range of options, including sets that include a rolling carry-on and a briefcase that slides onto the handle of the carry-on when you're rolling it (meaning you won't have to carry the briefcase over your shoulder or in your hand).

Get to the airport on time. The FAA offers up-to-date information about airport delays.

To facilitate your flight check-in and security screening, be sure to bring an appropriate type of identification, such as a valid driver's license or passport, as specified on the United States Transportation Safety Administration's Travel pages.

| | |
| --- | --- |
| | |
Air Travel Gallery
Coast Guard helicopter flying over an Alabama forest
---
Anchorage International Airport terminal building - Alaska
---
Small airplane and landing strip at Monument Valley, Arizona
---
Flying over the Arkansas River in a hot air balloon
---
Check-in counter at San Francisco International Airport
---
Denver International Airport terminal architecture
---
Grass runway at Wellington Aero Club - Florida
---
Landing strip along the Maui, Hawaii coastline
---
Airbus A320 on the tarmac at an Illinois airport
---
Cincinnati-Northern Kentucky Airport control tower and runway
---
Pineville Municipal Airport - Louisiana
---
Newark Airport exit sign on the New Jersey Turnpike
---
Aerial view of farmland in New Mexico
---
Southwest Airlines jet at Las Vegas International Airport
---
Airliner at boarding gate, JFK airport, New York City
---
Boeing 737 jet landing at Portland International Airport, Oregon
---
Airport runway near Canyonlands National Park, Utah
---
Rutland Airport - Vermont
---
Boarding an aircraft at Jackson Hole Airport, Wyoming
---
Reagan National Airport, Washington, DC
---
Copyright 2006-2022 Zeducorp.
All rights reserved.

Air Travel Tips - Air Travel Suggestions
Related Images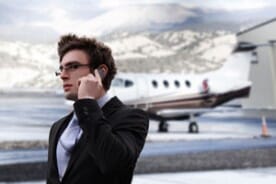 Airport Businessman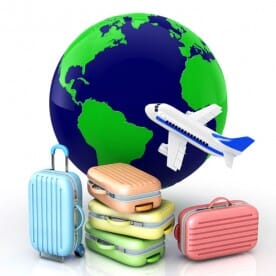 World Travel Concept Illustration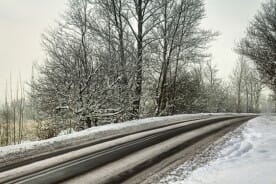 Winter Travel